ATSC 3.0 broadcast stream analyzer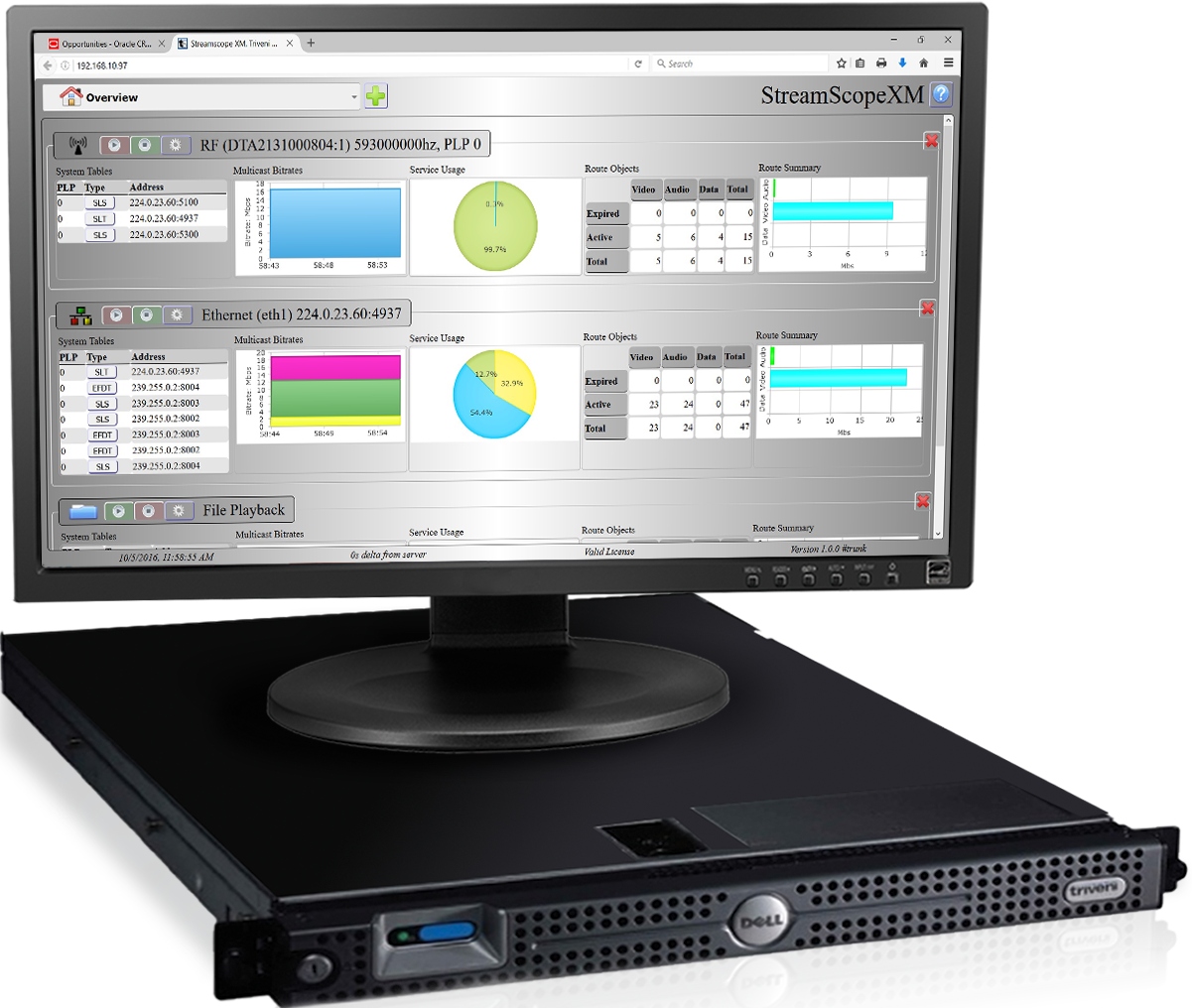 The cutting-edge StreamScope® XM MT is the new analyzer from the company that played a leading role in the development of ATSC 3.0.
For easier ATSC 3.0 deployments
Supporting ROUTE and MMTP encoding, the XM MT enables easier ATSC 3.0 demos, trials, and early deployments by analyzing and monitoring real-time signaling and data structures, LCT channel objects, IP and RF parameters, service guides, multicast routes, and more.
And Next Gen TV quality assurance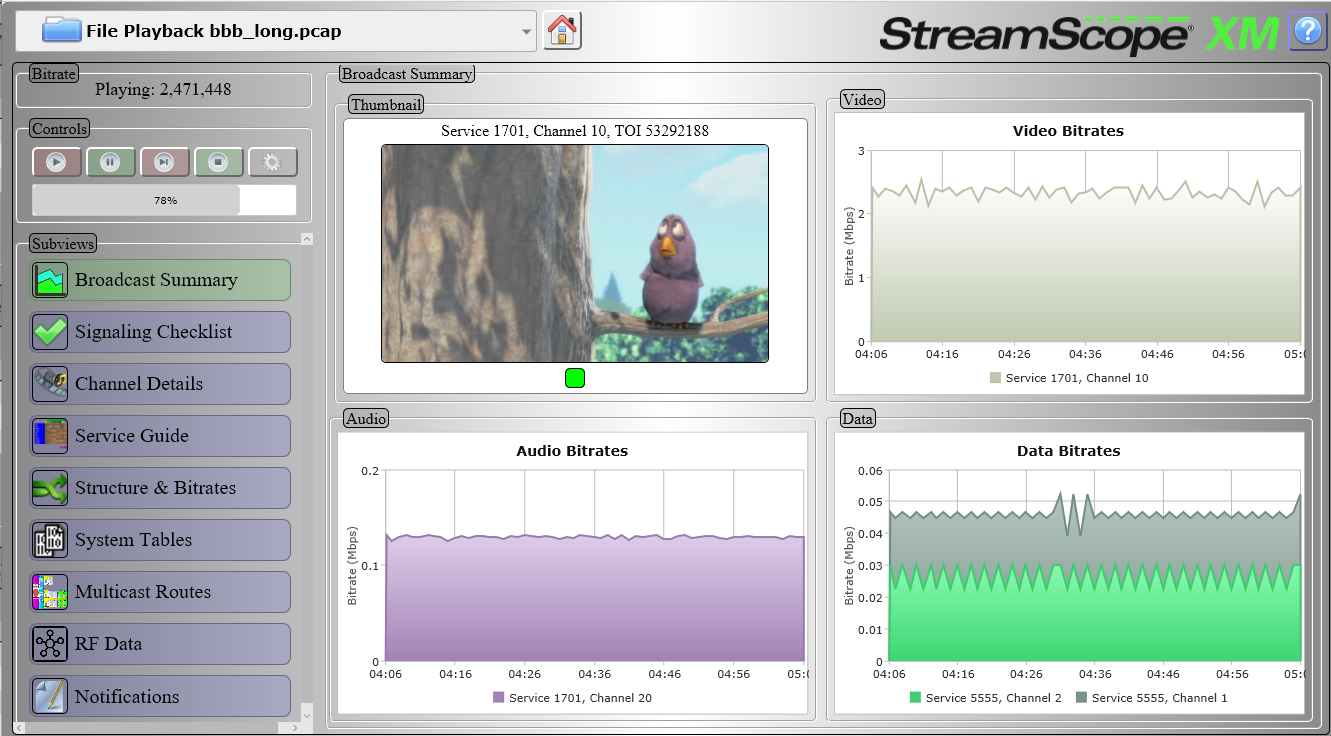 StreamScope XM MT analyzes the video and audio quality of ATSC 3.0 streams and data structures. (Click to enlarge.)
This award-winning analyzer is for TV broadcasters who want to benefit from the new revenue-generating features of ATSC 3.0. With the XM MT, engineers can ensure that RF, Ethernet, and recorded PCAP files fully comply with ATSC 3.0 standards and meet or exceed the higher viewer expectations for ATSC 3.0 quality of service.