ATSC 3.0 broadcast stream analyzer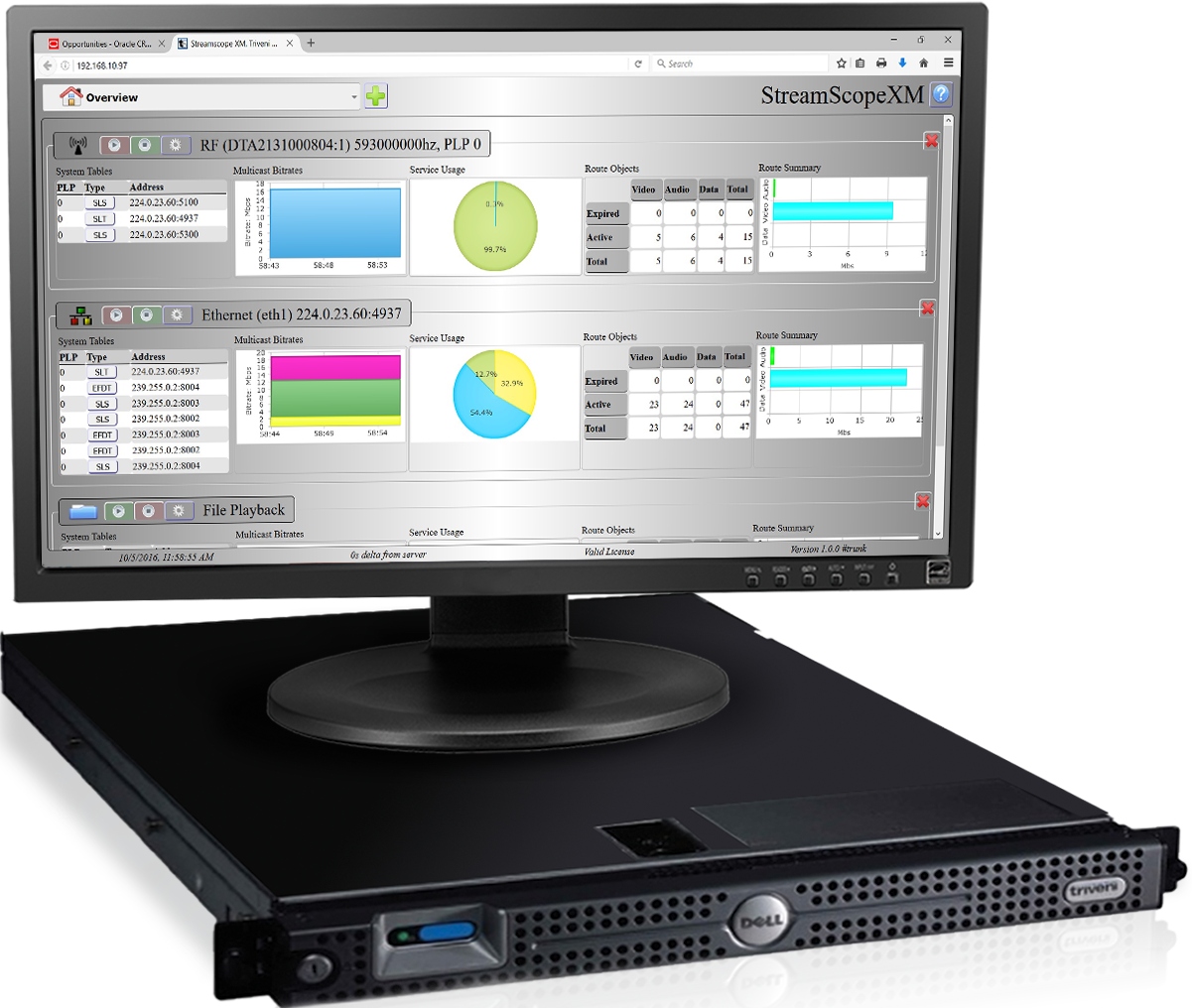 The StreamScope® XM MT is the most advanced ATSC 3.0 video, audio, and metadata monitoring and analysis system available today.
For easier ATSC 3.0 implementations
With ROUTE and MMTP encoding options, StreamScope XM MT enables TV broadcasters to seamlessly implement ATSC 3.0 demos, trials, and early deployments by analyzing and monitoring real-time broadcast streams and data structures, IP and RF parameters, multicast routes, and more.
And Next-Gen TV quality assurance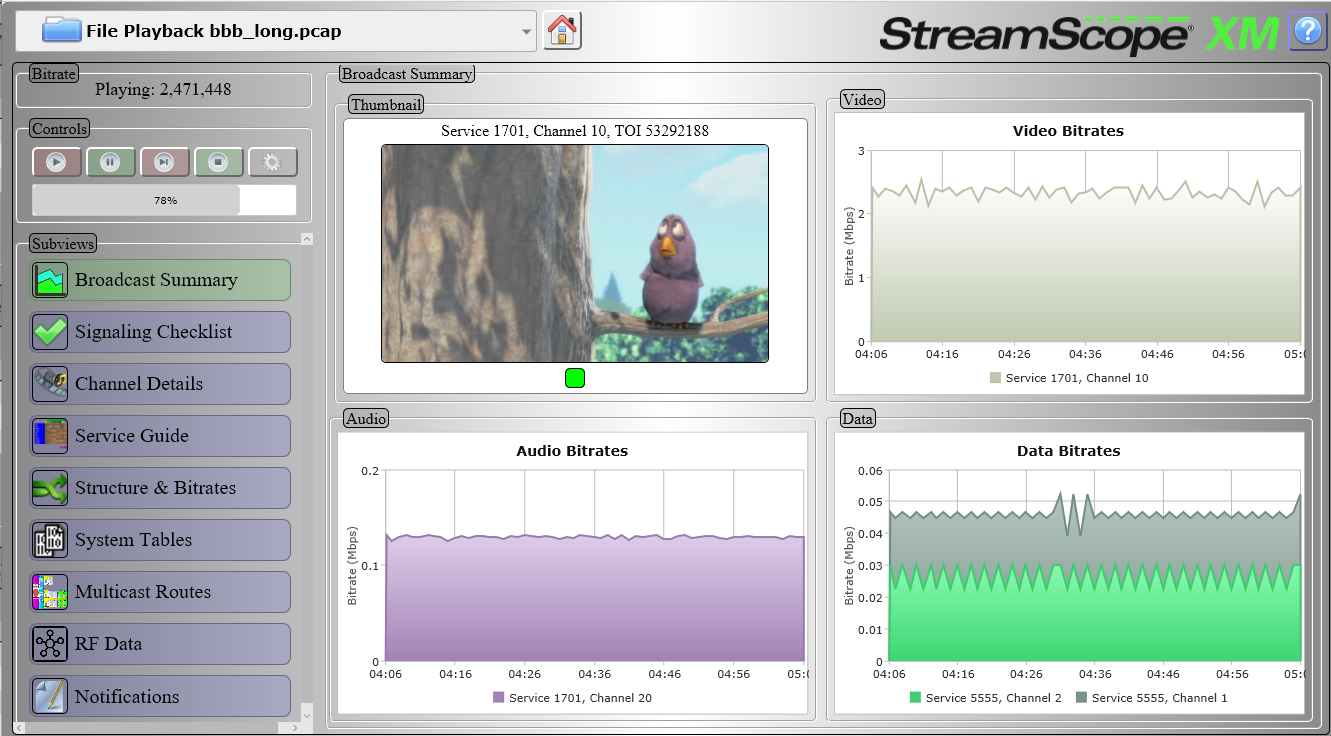 StreamScope XM MT analyzes the video and audio quality of ATSC 3.0 streams and data structures. (Click to enlarge.)
This award-winning system builds on Triveni Digital's leading role in developing ATSC 3.0 candidate standards. Using the StreamScope XM MT, TV engineers can ensure that RF, Ethernet, and recorded streams comply with all ATSC 3.0 standards and meet or exceed viewer QoS expectations.