ATSC 3.0 broadcast stream analyzer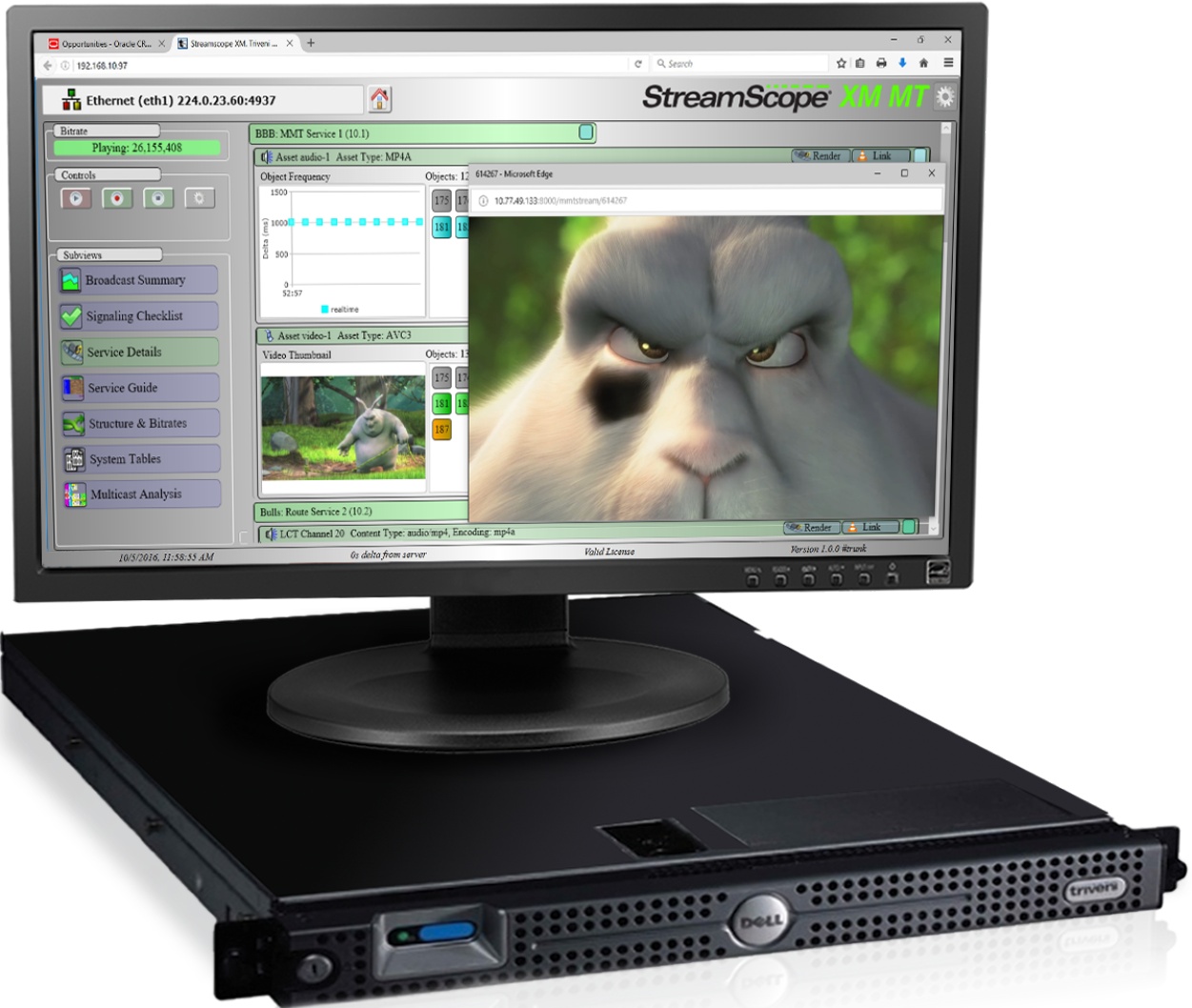 The new StreamScope® XM MT is the comprehensive ATSC 3.0 stream analyzer from the company that helped develop Next Gen TV.
For an easy transition to ATSC 3.0
A full receiver with ROUTE, MMTP, and STLTP analysis capabilities, StreamScope XM MT makes ATSC 3.0 demos, field trials, and early deployments easier by providing detailed real-time analysis of RF, Ethernet, and recorded file inputs at multiple delivery points.
And Next Gen TV quality assurance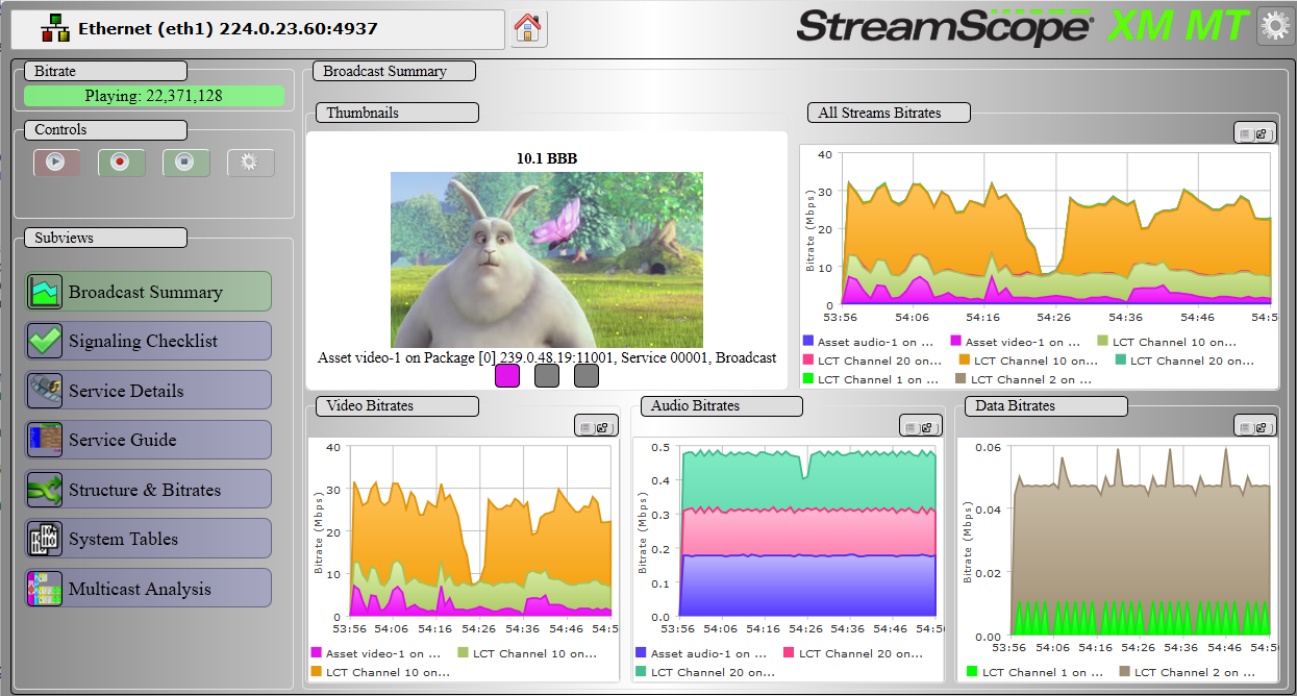 StreamScope XM MT performs detailed analysis on ATSC 3.0 RF, Ethernet, and file inputs. (Click to enlarge.)
Using StreamScope XM MT, TV engineers can analyze and troubleshoot video and audio bitrates, signaling, object frequency and buffering, program guides, stream structures, system tables, multicast routes, RF data, and more to help ensure ATSC 3.0 broadcasts achieve unprecedented interactivity and quality.