professional MPEG analyzers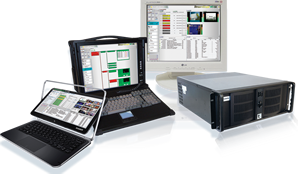 Award-winning StreamScope analyzers monitor all aspects of MPEG transport streams. With real-time analyses of multiple signals over all layers, these state-of-the-art diagnostic tools ensure that DTV services and networks meet current industry standards and viewer expectations.

Learn about...
StreamScope Portal II ► New!
2nd-generation ultraportable MPEG analyzer for troubleshooting on the go.

StreamScope MT-50 HDT ►
High-definition touch-screen portable MPEG analyzer with multiple real-time inputs.
StreamScope MT-50 Rackmount ►
Server-based MPEG analyzer for centralized network troubleshooting.