professional MPEG analyzers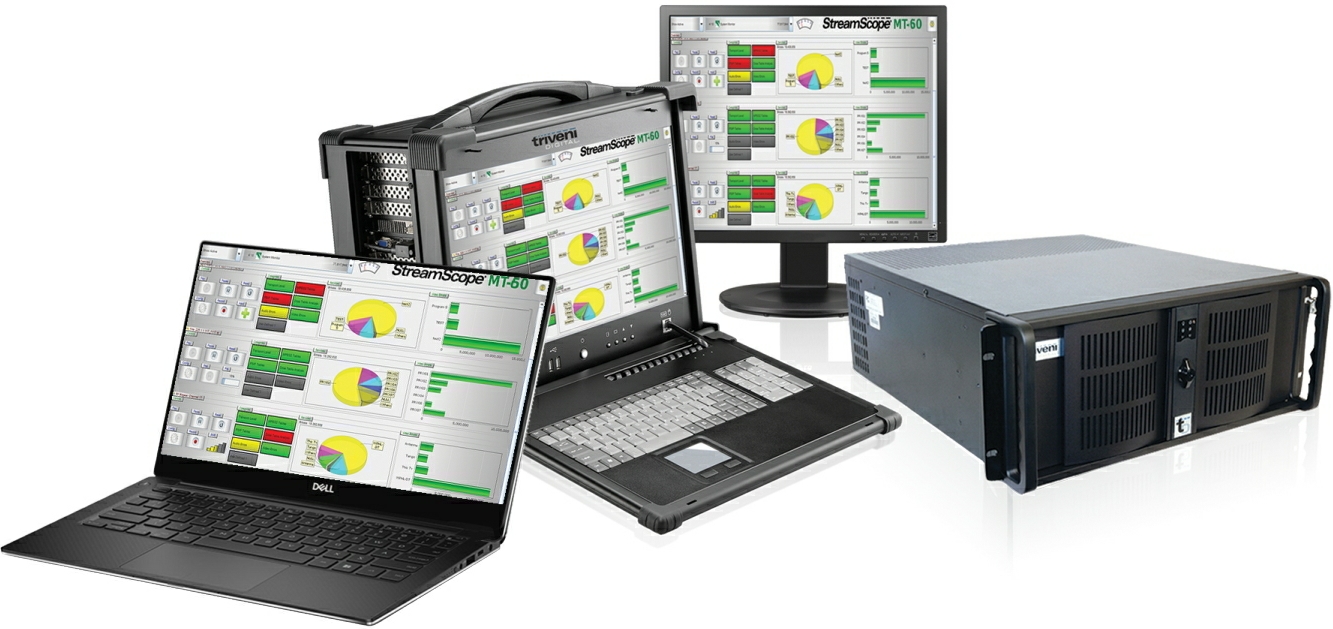 StreamScope MPEG analyzers troubleshoot all aspects of DTV transport streams, with real-time multiple signal analysis over all layers. These award-winning analyzers ensure that your services meet today's industry and viewer standards.

In form factors to meet your needs...
StreamScope Portal II ►
Ultraportable 2-in-1 personal computer for MPEG analysis on the go.

StreamScope MT-60 HDT ►
Rugged portable MPEG analyzer for troubleshooting multiple inputs simultaneously.
StreamScope MT-60 Rackmount ►
Centralized server-based MPEG analyzer for network-wide troubleshooting.
Learn how to use StreamScope Portal II and MT-60 MPEG analyzers. Free webinar ►