Executive Team
at Triveni Digital
Mark Simpson


President and CEO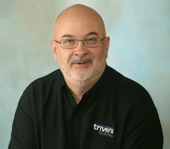 As founding President of LG Electronics Research Center of America (LGERCA), which later became Triveni Digital, Mark has extensive experience building and leading teams to develop cutting-edge embedded systems and imaging products.
Prior to Triveni Digital, Mark was the Director of the Seattle Advanced Technology Group for Adobe Systems, developing technology for products including Photoshop and PostScript. Before Adobe, he led the Network LaserWriter development team for Apple Computer, which launched Apple's innovative Color LaserWriter in 1995. Before that, Mark was an engineering manager at Xerox Corporation, where he led the imaging team for the highly successful DocuTech product line. Mark holds a Ph.D. in Mathematics and an M.S. in Computer Science from Cornell University.

---
Mark Corl


Senior Vice President of Emergent Technology Development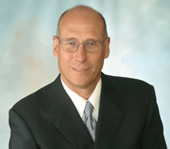 Mark determines the strategic direction of Triveni Digital given the large perturbations in digital TV technology, including IP-delivered content. Mark has been a key leader for more than 19 years, with extensive contributions in product engineering and architecture.
During his tenure at Triveni Digital, Mark has lead both the GuideBuilder and StreamScope development efforts as well as custom projects such as the award-winning Fox network control system (ANDES). Prior to Triveni Digital, Mark had 15 years of software engineering experience ranging from marine geophysical data acquisition technologies to architecture of embedded systems in very high-speed print servers at leading companies such as Texas Instruments and Xerox Corporation. Mark holds a B.S. in Mathematics and Computer Science from Bucknell University.

---
Richard Chernock


Chief Science Officer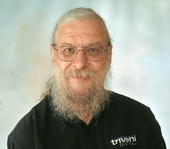 A winner of the Bernard J. Lechner Award for outstanding contributions to the ATSC, as well as the 2015 NAB Television Achievement Award, Rich is a thought leader in the fields of mobile DTV, metadata, monitoring, and data broadcast. He is currently chairman of the ATSC Technology Group (TG3) developing the next-generation ATSC 3.0 DTV standard. He is also the Distinguished Lecturer chair for IEEE BTS.
Previously Rich was a Research Staff Member at IBM Research, investigating digital broadcast technologies. Prior to his migration to digital media technologies, he used transmission electron microscopy to study materials characteristics for advanced ceramics packaging and semiconductor technology at IBM. His Sc.D. from MIT is in the field of Nuclear Materials Engineering.

---
David Catapano


Senior Vice President of Engineering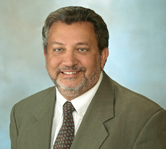 David joined Triveni Digital more than 19 years ago as one of our first engineering team members, and today is responsible for designing and developing our array of award-winning digital TV products for a fast-changing marketplace.
Prior to his career at Triveni Digital, David worked for 12 years at Xerox Corporation, where he developed advanced technology products for the digital printing industry. He also led the development of distributed real-time embedded operating systems, system architecture for high-speed production printing systems, and was a technical liaison to Xerox PARC. David has a B.S. in Computer Science from the University of Wisconsin.
---
Ralph Bachofen


Vice President of Sales and Marketing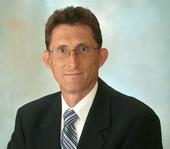 As leader of our sales and marketing group for the past eight years, Ralph brings extensive experience in voice and multimedia over Internet Protocol (IP), telecommunications, and the semiconductor business.
Ralph joined Triveni Digital from Conexant Systems, a semiconductor company driving broadband communications for the digital home. As manager of product marketing, Ralph led the worldwide DSL customer premises equipment (CPE) semiconductor product efforts. His professional career also includes senior technical and marketing roles at Siemens and Accelerated Networks. Ralph holds an Executive M.B.A. from Kaderschule St. Gallen and a B.S. in Telecommunication Technologies from HTW Chur.
---
Ken Jacobsen


Vice President, Finance and Operations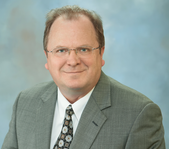 Ken brings more than 25 years of accounting and financial analysis experience in publishing, media, and information services to his role as the head of finance functions at Triveni Digital.
Prior to joining Triveni Digital, Ken held a variety of divisional and group operating financial positions at Thompson Corporation and The McGraw-Hill Companies. During that time, he also served as Controller for About.com from it startup phase through IPO and subsequent acquisition. Ken holds a dual BS in Accounting and Corporate Finance from SUNY Buffalo.