with ATSC 3.0 signaling and announcement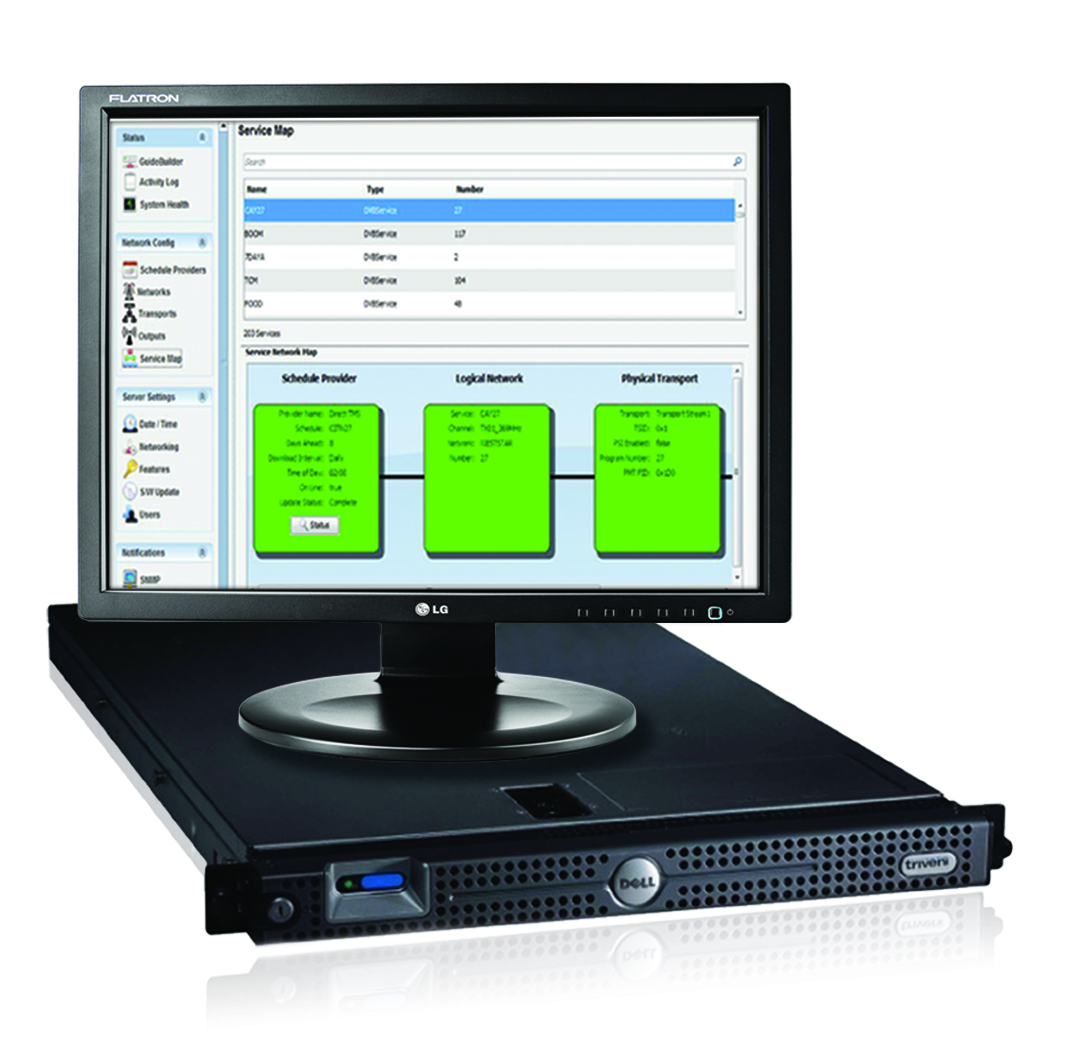 The new GuideBuilder® XM generates ATSC 3.0 signaling and announcement metadata, with continued support for ATSC 1.0 standards. This award-winning system delivers both broadcast and broadband content for a seamless workflow during ATSC 3.0 deployments.
Get ready to test and deploy Next Gen TV
GuideBuilder XM is critical for managing an OTA future that supports new revenue-bearing services in a channel sharing environment. With GuideBuilder XM, broadcasters can fully unify metadata generation via centralized, distributed, or cloud workflows.
And use a new Broadcast Services Management Platform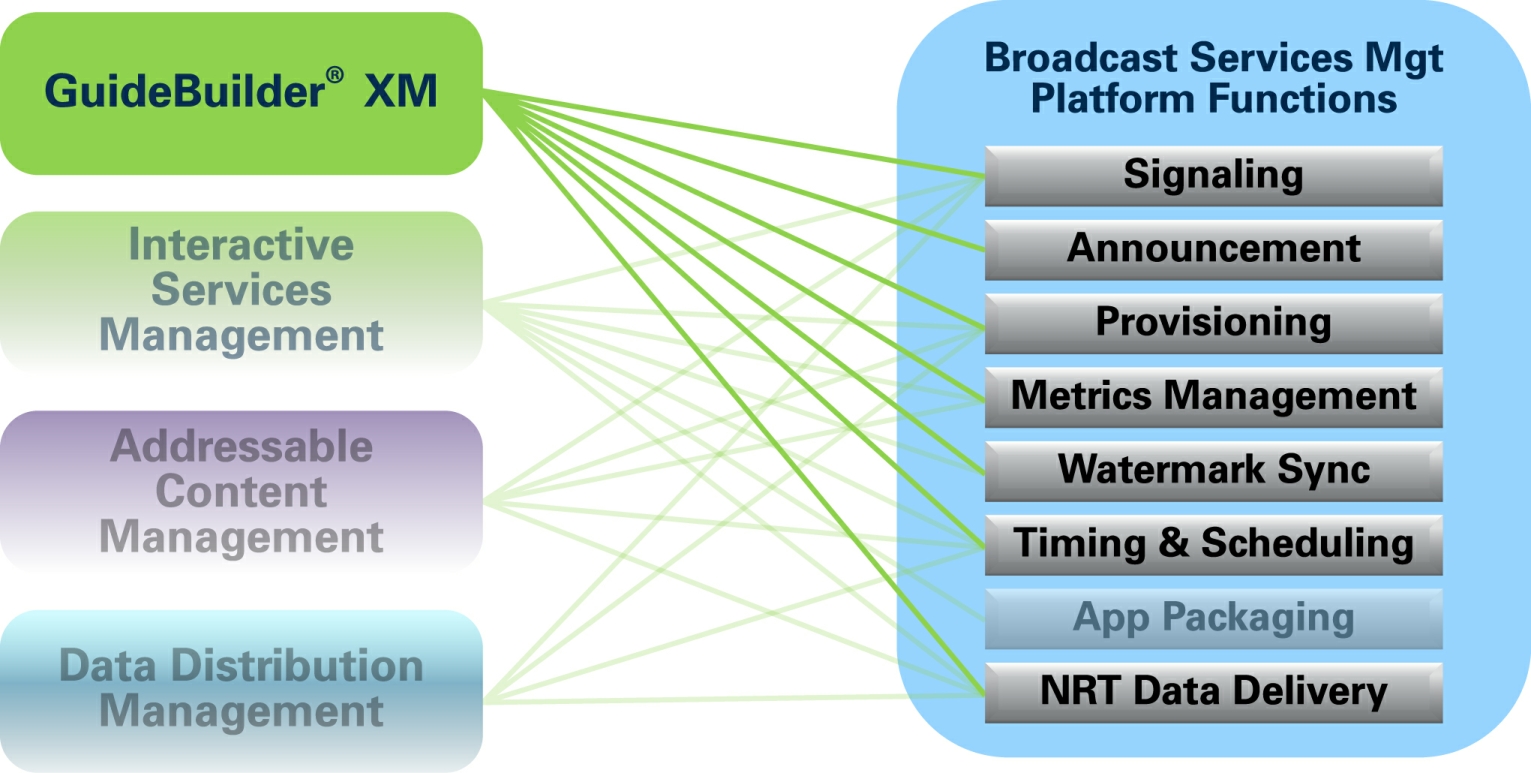 GuideBuilder XM is an integral part of the overall ATSC 3.0 service delivery infrastructure. (Click to enlarge.)
GuideBuilder XM is a key component of Triveni Digital's new Broadcast Services Management Platform, which includes ATSC 3.0 revenue-generating applications such as Dyme™ (Dynamic Media Engine), ACE™ (Addressable Content Engine), and SkyScraper® XM datacasting.
FREE PSIP: During the spectrum repack, GuideBuilder XM is available with free PSIP metadata generation. For details about this limited-time offer, call 609-716-3535 or click here.