ATSC 3.0 transport encoder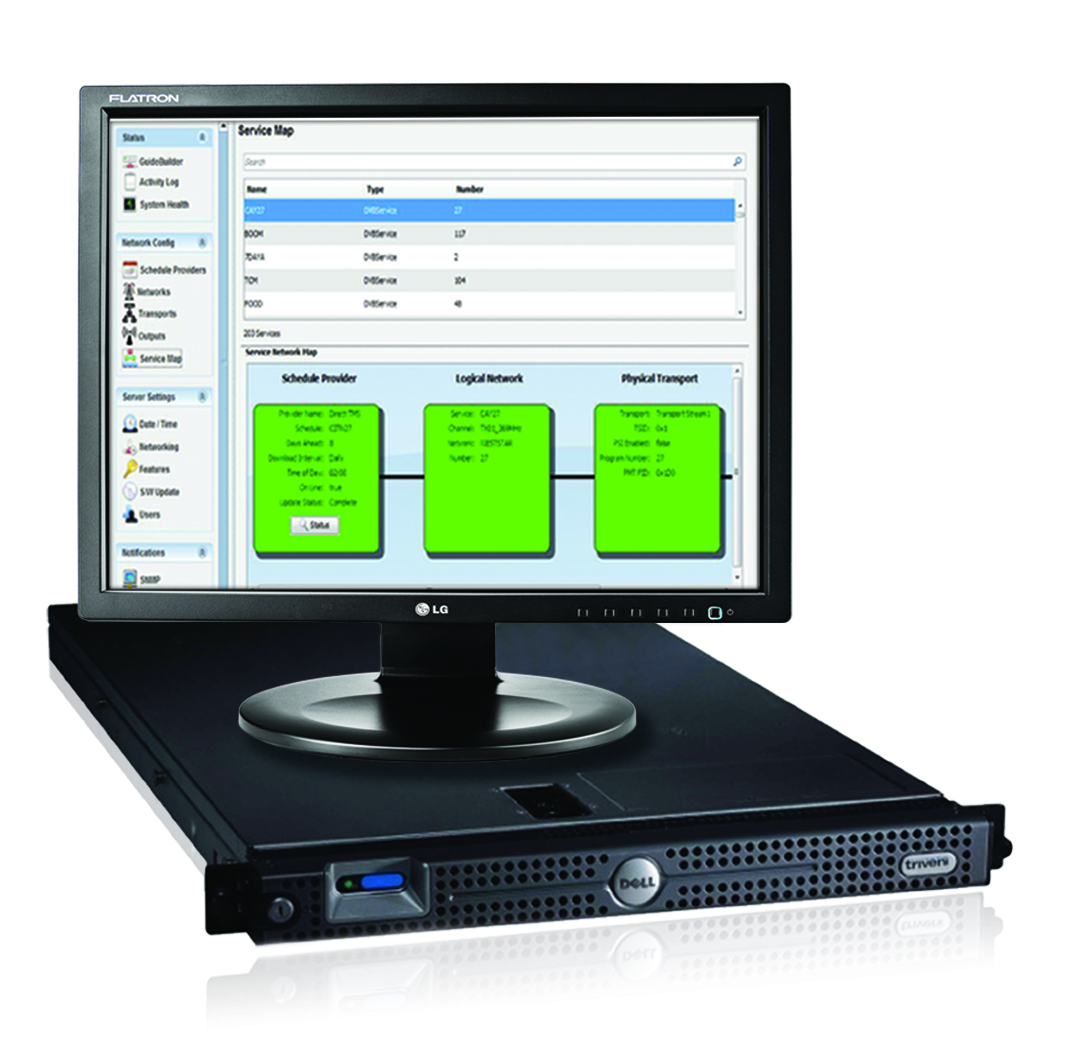 For a smooth transition to NextGen TV, GuideBuilder XM generates ATSC 3.0 signaling metadata and encodes ROUTE and MMTP IP streams, with continued support for ATSC 1.0.
With a unified dual architecture
GuideBuilder XM is essential for managing ATSC 3.0 services in a channel sharing environment. With GuideBuilder XM, broadcasters can manage both ATSC 1.0 and 3.0 metadata in centralized, distributed, or cloud-based systems.
For today's evolving DTV networks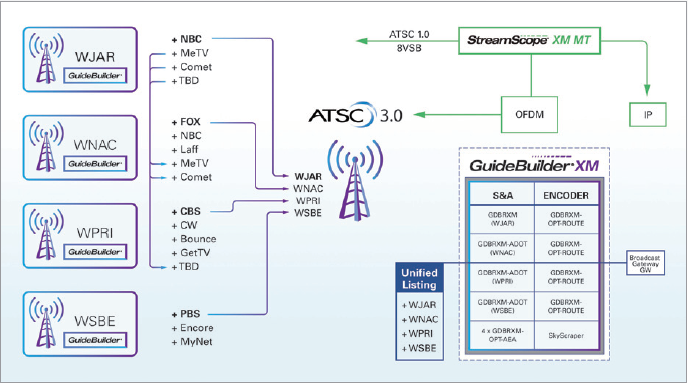 GuideBuilder XM is an essential part of NextGen TV broadcasting and channel sharing. (Click to enlarge.)
Due to bandwidth limitations, channel sharing will be used throughout the broadcast transition to the NextGen TV. GuideBuilder XM can handle ATSC 1.0 and 3.0 operations for all your call letters. It also provides license portability, enabling the flexible rearrangement of diginets within DMAs.
Learn about our DMA licensing model for a smooth transition to ATSC 3.0. ►