unified broadcast metadata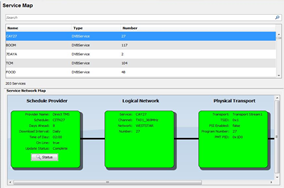 The leading broadcast TV metadata generation system in the U.S, GuideBuilder 5 manages channel signaling, electronic program guides, content ratings, and more for all types of networks, simplifying station workflows and reducing their operational costs.
Generates EPGs and more
GuideBuilder 5 generates PSIP, DVB-SI, and EAS metadata. One unified system seamlessly ingests schedule listings, maps services, and generates standards-compliant metadata for multiple outputs.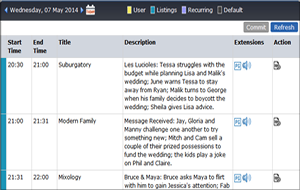 GuideBuilder 5 includes a web-based program editor for manual schedule changes. (Click to enlarge.)
With cost-saving deployment options
GuideBuilder 5 is available as an integrated server, a software-only installation, VM-compatible software, and a managed cloud service. All versions include a network configuration application, a web-based program editor, and ATSC 3.0 options.