ATSC 3.0 stream verification software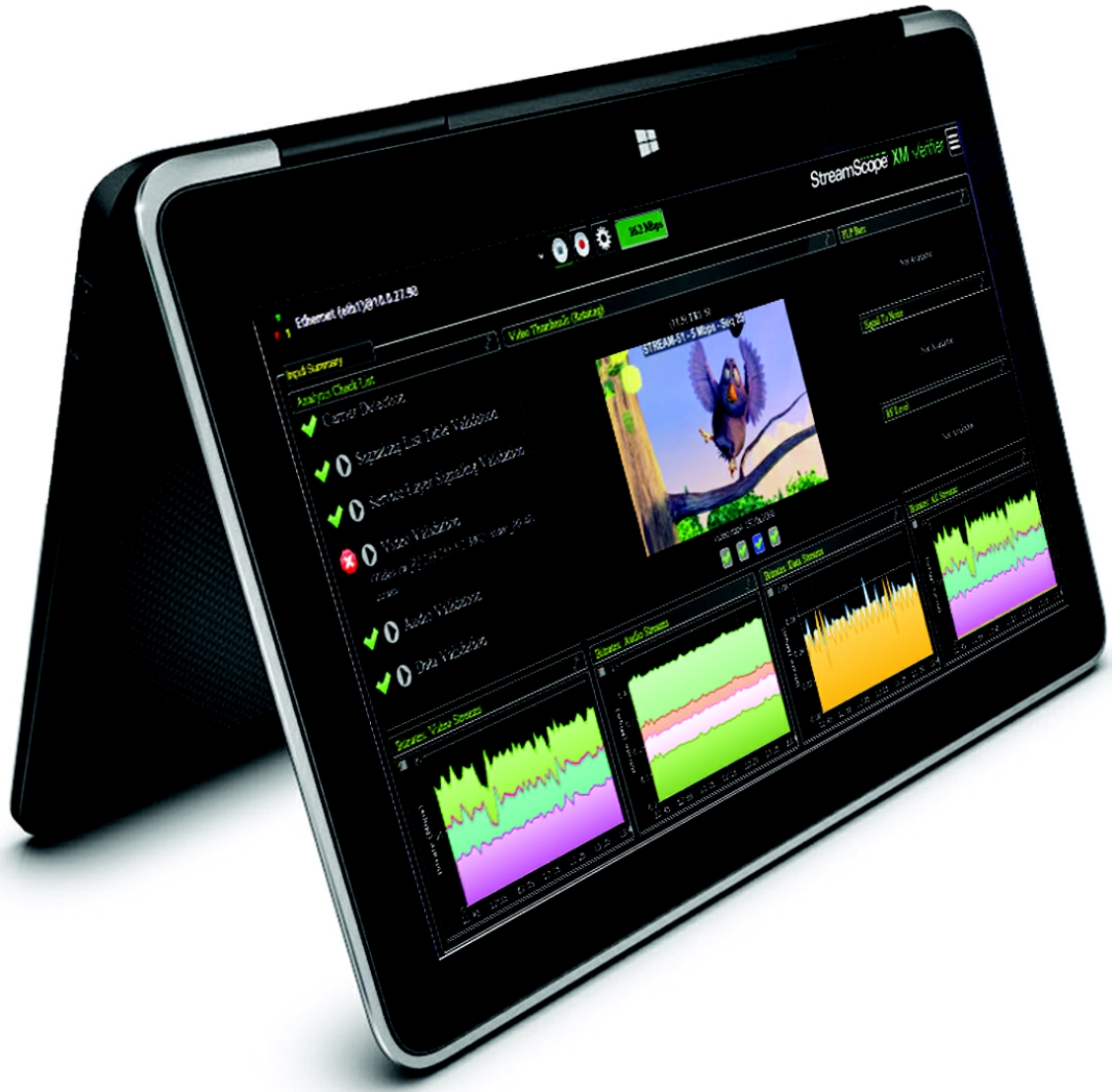 Award-winning StreamScope XM Verifier helps broadcasters make the transition to NextGen TV.
Cost-saving testing and validation
Verifier receives, analyzes, and records ATSC 3.0 broadcast streams from RF, Ethernet, and PCAP file inputs. As a Windows® app or a cloud-based SaaS, Verifier is a cost-saving application for testing and validating NextGen TV broadcasts.
For NextGen TV trials and deployments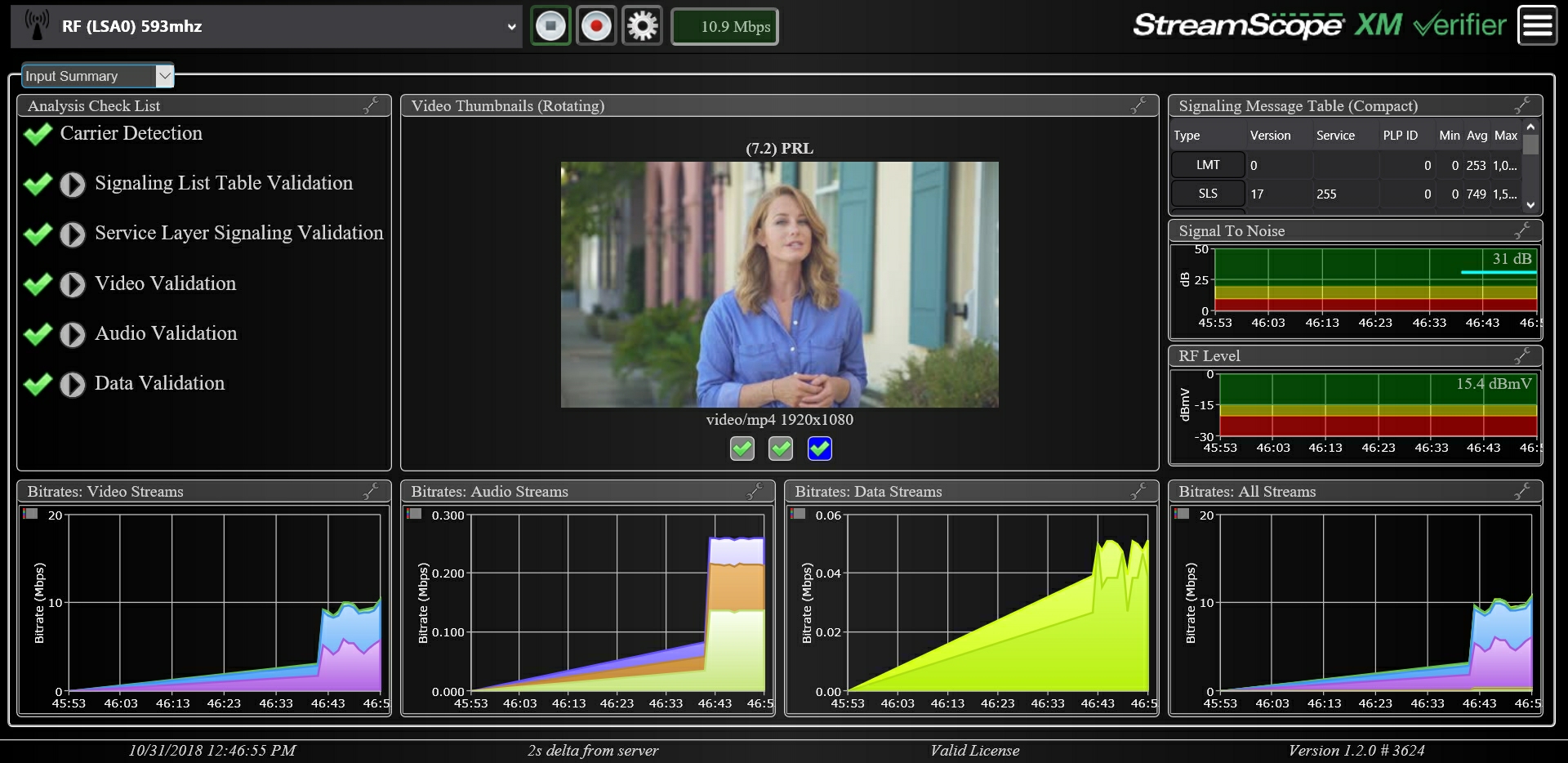 StreamScope XM Verifier analyzes and monitors ATSC 3.0 broadcast streams. (Click to enlarge.)
Verifier displays bitrates, signaling tables, RF parameters, packet errors, subframe and PLP data, and more. TV engineers can perform IP stream validation, video and audio rendering, file recording, and other test functions. And by reducing the number of on-site tools, your Opex is lowered.
Click to view a free recorded webinar about StreamScope XM Verifier. ►