ATSC 3.0 Broadcast Gateway
NextGen TV scheduler

The ATSC 3.0 Broadcast Gateway server and software from Triveni Digital encapsulates ROUTE and MMTP inputs and sends STLTP outputs to ATSC 3.0 exciters.
Inputs IP and outputs STLTP streams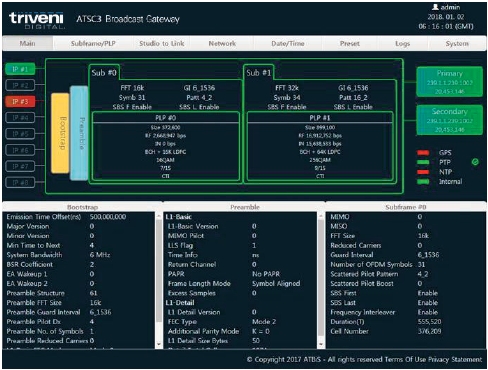 The Broadcast Gateway can receive multiple IP streams from encoders, such as GuideBuilder XM, to generate L1 and L2 signals for transmission. It's easily configured to enable multi-subframe and multi-PLP delivery, and it supports an external clock.
For multiple network configurations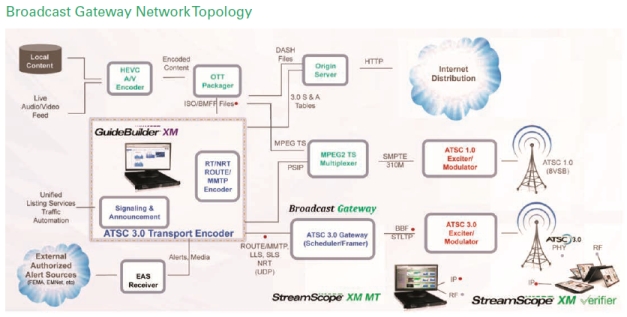 The Broadcast Gateway is an essential component of ATSC 3.0 broadcasting. (Click to enlarge.)
Using the new Broadcast Gateway, broadcasters can implement and manage revenue enhancing ATSC 3.0 services in many types of TV networks. And integrated with Triveni Digital's GuideBuilder XM encoder, the Broadcast Gateway helps ensure a smooth transition to NextGen TV broadcasting.
For a smooth transition to ATSC 3.0, learn about our DMA licensing model. Free Brochure ►