Broadcast Gateway
ATSC 3.0 gateway/scheduler

The new Triveni Digital Broadcast Gateway is a state-of-the-art
ATSC 3.0 gateway/scheduler that encapsulates and sends STLTP output to ATSC 3.0 exciters.
For Next Gen TV HD/UHD broadcasting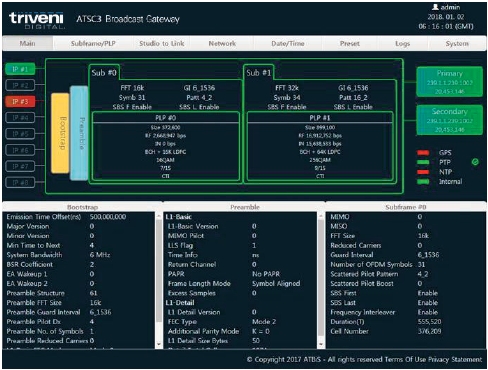 Multiple IP streams can be received from broadcast encoders such as GuideBuilder XM to generate L1 and L2 signals for the transmitter. Easy configuration allows multi-subframe and multi-PLP delivery. And an external clock can be supported.
In a variety of network configurations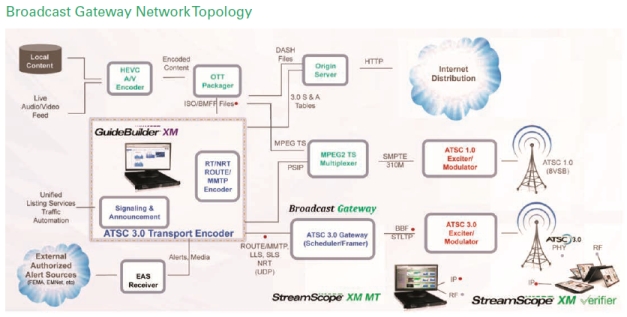 The Broadcast Analyzer is well-suited for TV networks that are transitioning to ATSC 3.0. (Click to enlarge.)
Using the Broadcast Gateway, TV stations can easily implement and manage revenue-enhancing ATSC 3.0 services in a variety of network configurations. Integrated with Triveni Digital's GuideBuilder XM encoder, the Broadcast Gateway ensures an easy transition to Next Gen TV broadcasting.