video quality management system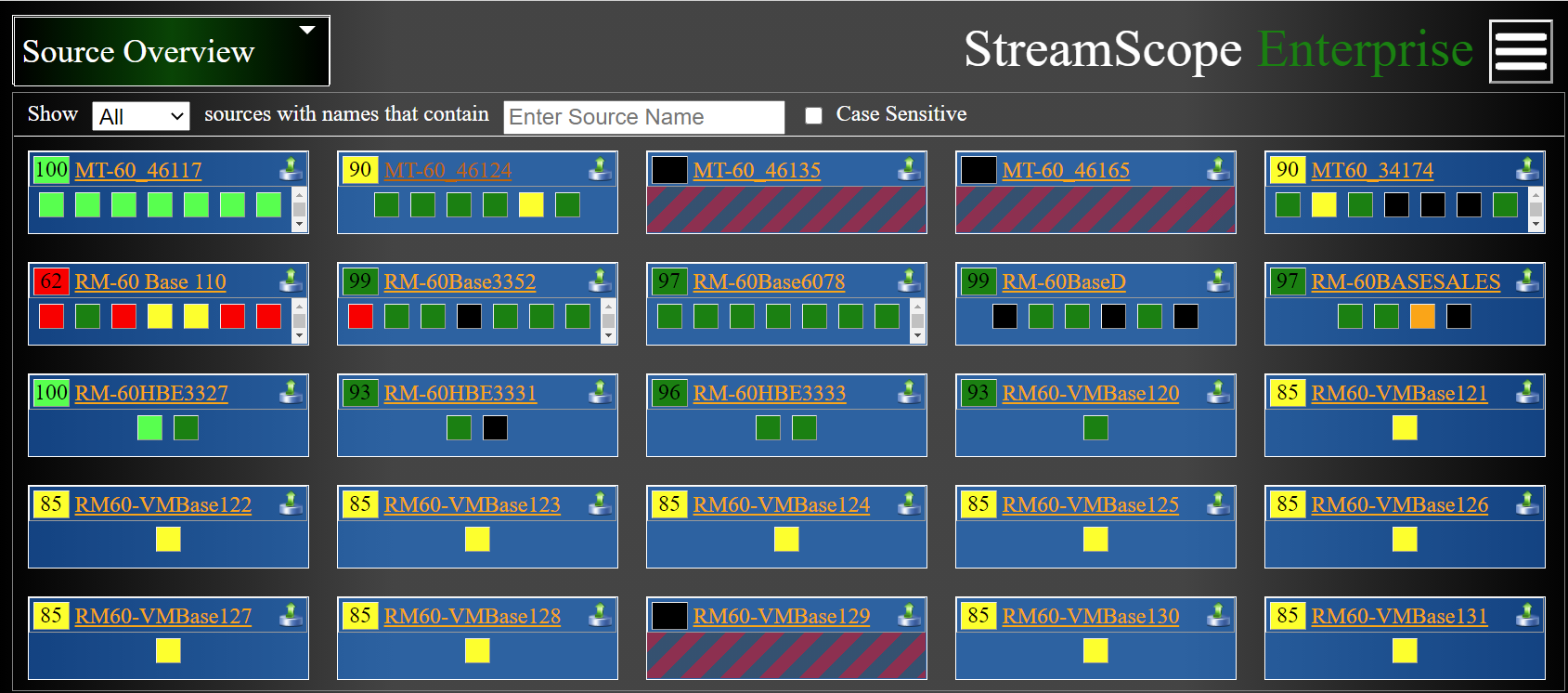 The new StreamScope Enterprise system monitors and manages video, audio, and data streams and services throughout DTV networks to help to ensure high QoS, FCC compliance, reduced downtimes, and improved customer retention.
Enterprise-wide QoS assurance
Hyperlinked to StreamScope MT-60s, RM-60s, and XMs, StreamScope Enterprise provides a centralized platform for service monitoring and fleet management, including customized web-based dashboards for local and specialized uses.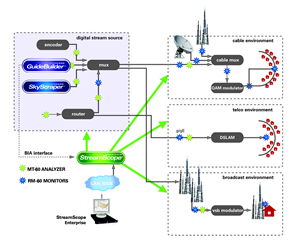 For ATSC 1.0 and ATSC 3.0
The only network QoS management system designed for both ATSC 1.0 and ATSC 3.0 data sources, StreamScope Enterprise enables engineers to simultaneously monitor MPEG and ROUTE/MMTP streams and services. This cutting-edge software solution is uniquely suited for today's evolving hybrid DTV networks.
View a free recorded webinar about the new StreamScope Enterprise system. ►