video quality management system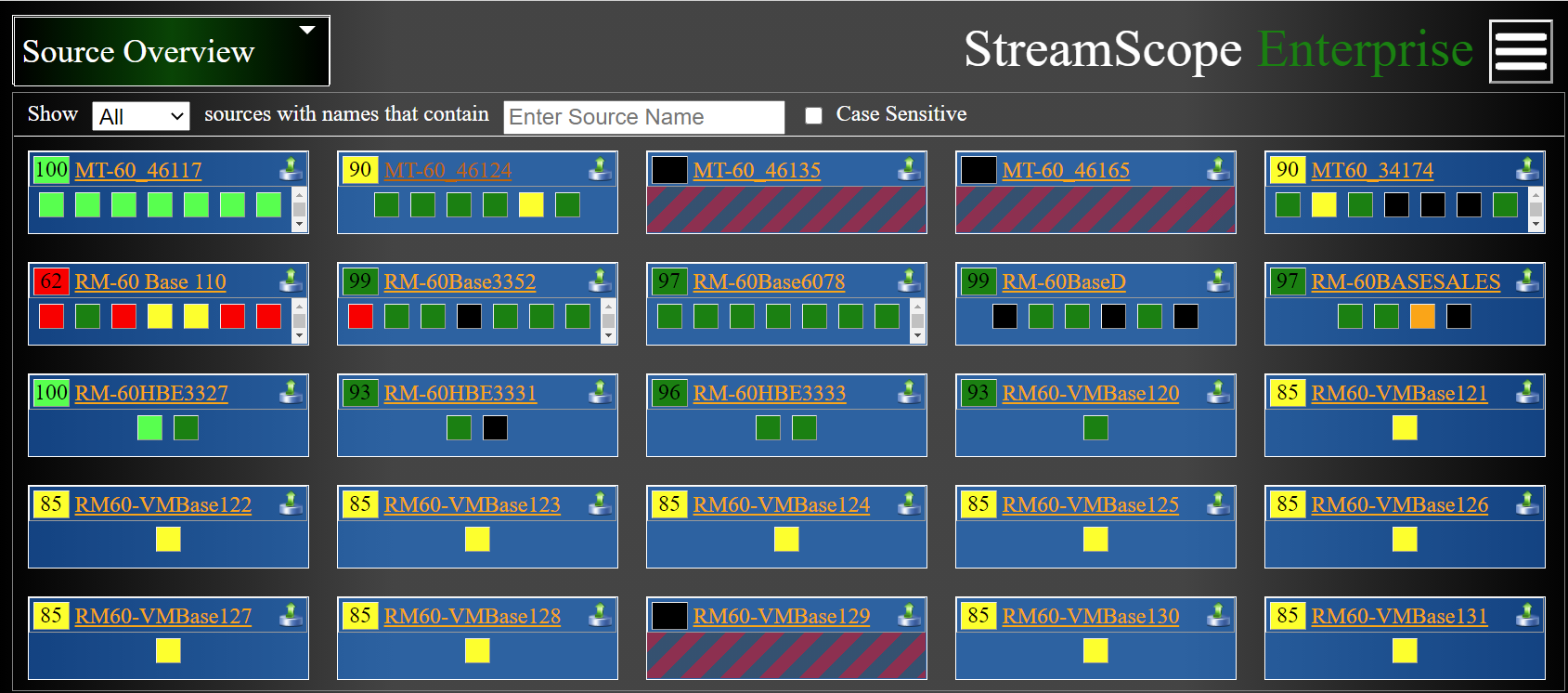 The new StreamScope Enterprise monitors and manages video, audio, and data streams across today's diverse and evolving DTV networks, ensuring QoS, regulatory compliance, reduced downtimes, and increased customer retention.
Enterprise-wide QoS assurance
Networked to StreamScope MT-60s, RM-60s, and XMs, StreamScope Enterprise is a centralized platform with real-time displays, drill-down details, remote management actions, custom web-based dashboards, and more.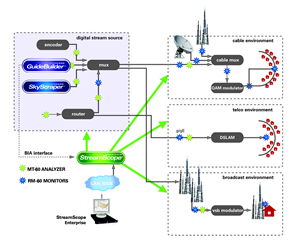 For ATSC 1.0 and ATSC 3.0
StreamScope Enterprise is the only QoS system that monitors both ATSC 1.0 and ATSC 3.0 input sources, so you can simultaneously manage MPEG and ROUTE/MMTP streams. Used with StreamScope analyzers and remote monitors, StreamScope Enterprise meets all your DTV network QoS management needs.
View a free recorded webinar about the new StreamScope Enterprise system. ►