Central DTV services manager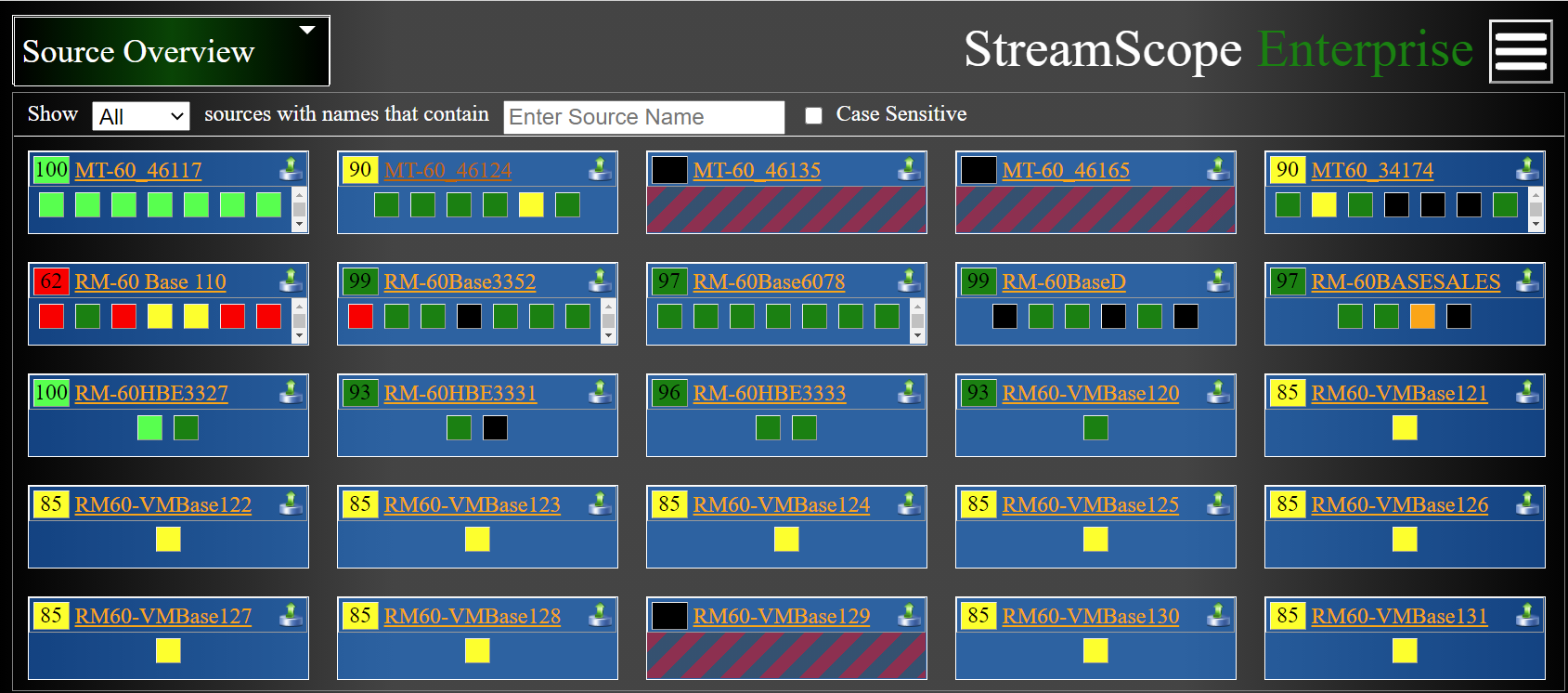 The StreamScope Enterprise server application monitors and manages ATSC 1.0 and ATSC 3.0 transports and services throughout DTV networks to ensure quality of service, FCC compliance, reduced downtimes, and viewer retention.
For enterprise-wide QoS assurance
Hyperlinked to StreamScope MT-60, RM-60, and XM stream analyzers and remote monitors, Enterprise provides a centralized platform for remote service monitoring and fleet management, with custom dashboards for localized markets and key personnel.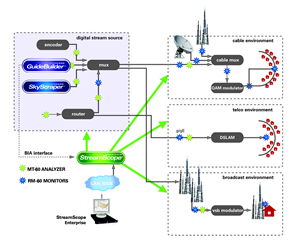 In ATSC 1.0, ATSC 3.0, and hybrid networks
Enterprise supports ATSC 1.0 and ATSC 3.0 input sources, enabling TV engineers to simultaneously monitor both MPEG and ROUTE/MMTP transport streams. With at-a-glance overviews, service details, and fleet management actions, Enterprise is the monitoring solution for today's DTV networks.
View a free recorded webinar about the new StreamScope Enterprise. ►