StreamScope Combo Analyzer Wins
2020 Digital Media World Award
PPRINCETON, N.J. - December 18, 2020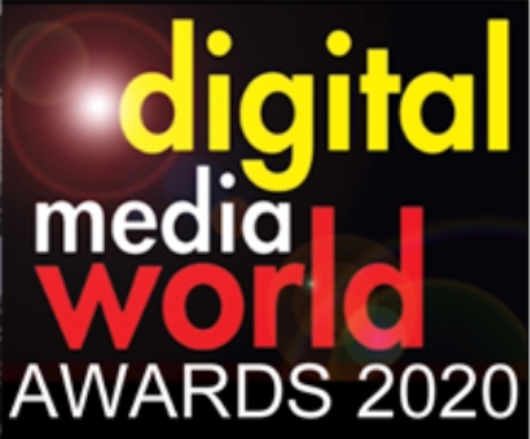 Triveni Digital is excited to announce our StreamScope® Combo Analyzer is a winner at the 2020 Digital Media World (DMW) Awards in the "Switching, routing and monitoring" category.
The DMW Awards honor products and services that show the many changes that have occurred in the broadcast industry in the past year.
Winning this award validates our continued commitment to the evolving broadcast industry. The StreamScope Combo Analyzer answers a critical industry need, enabling broadcasters to quickly evaluate the quality of both ATSC 1.0 and ATSC 3.0 transmissions. Thanks to the innovation behind StreamScope Combo Analyzer, stations can speed up fault isolation and the average time to repair, increasing their operational efficiencies and reducing overall costs.
Using Triveni Digital's StreamScope Combo Analyzer, stations can troubleshoot NextGen TV and ATSC 1.0 service issues. By speeding up fault isolation and the average time to repair, the StreamScope Combo Analyzer increases operational efficiencies for broadcasters and reduces overall costs. A must-have tool for real-time analysis of television service quality, the StreamScope Combo Analyzer is currently being used by all major TV station groups, including Sinclair Broadcast Group and Meredith.
More information about Triveni Digital products is available at www.TriveniDigital.com.
# # #
About Triveni Digital
Triveni Digital is a leading provider of program guide and metadata management, data broadcasting, and video quality assurance solutions for broadcasters and service providers. Renowned for their ease of use and innovative features, Triveni Digital's solutions enable customers to deliver enhanced programs and services to television viewers. Working with leading industry partners, Triveni Digital employs an open and standards-compliant approach to the digital television market. As a leader in ATSC 3.0 solutions, a key contributor to standards development, and active participant in next-generation ATSC trials and deployments, Triveni Digital is leading the charge to a new, exciting broadcast television future. More information is available at
www.TriveniDigital.com
.
Note to Editors: When referring to Triveni Digital, please use the complete company name, "Triveni Digital." Product and company names mentioned herein are the trademarks or registered trademarks of their respective owners.
Follow Triveni Digital:
Facebook:https://www.facebook.com/pages/Triveni-Digital/137957436263401
Twitter:https://twitter.com/TriveniDigital
LinkedIn:http://www.linkedin.com/company/32484?trk=tyah