Triveni Digital Presents a Triple-Layer
Strategy for NextGen TV Quality Assurance at BEIT Conference on
NAB Amplify
PRINCETON, N.J. - November 11, 2021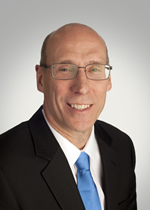 Triveni Digital today announced that the company's senior vice president of emergent technology development, Mark Corl, is presenting a video-on-demand session on NextGen TV technologies at the Broadcast and Engineering IT Conference (BEITC) on NAB Amplify. The session, "A Triple-Layer Strategy for Ensuring High-Quality ATSC 3.0 Service," examines the trends and challenges of NextGen TV, presenting attendees with an architectural strategy for addressing the complex broadcast environment of the future. Corl's session is available exclusively on the NAB Amplify website for on-demand streaming beginning Nov. 3 until the start of the 2022 NAB Show.
"As the broadcast industry adopts ATSC 3.0, new challenges are emerging for ensuring robust and reliable service," said Corl. "My session on NAB Amplify outlines a triple-layer approach for service quality assurance that focuses on interrelated capabilities, including analysis, monitoring, and dashboards. Attendees will walk away from this session with a full understanding of how to implement enterprise-wide service quality assurance for ATSC 3.0 services."
As a leader in the digital TV industry with over 20 years of experience and extensive contributions in product engineering and architecture, Corl brings an unparalleled knowledge of ATSC 3.0 to his BEITC session. His session outlines key trends related to NextGen TV, including the emergence of new data-oriented services combined with traditional linear television programs and the addition of interactivity and broadcaster applications. He also explores the increased complexity of the multi-vendor environment, emphasizing the need for tools that allow problem identification and isolation across multiple air chain elements. By adopting a service quality assurance approach that includes powerful analysis, robust monitoring, and dashboards, broadcasters can ensure exceptional-quality NextGen TV service.
More information about the session is available at https://amplify.nabshow.com/beit-online-2021/#Next_Gen_TV_Technologies.
More information about Triveni Digital products is available at www.TriveniDigital.com.
# # #
About Triveni Digital
Triveni Digital is a leading provider of program guide and metadata management, data broadcasting, and video quality assurance solutions for broadcasters and service providers. Renowned for their ease of use and innovative features, Triveni Digital's solutions enable customers to deliver enhanced programs and services to television viewers. Working with leading industry partners, Triveni Digital employs an open and standards-compliant approach to the digital television market. As a leader in ATSC 3.0 solutions, a key contributor to standards development, and active participant in next-generation ATSC trials and deployments, Triveni Digital is leading the charge to a new, exciting broadcast television future. More information is available at
www.TriveniDigital.com
.
Note to Editors: When referring to Triveni Digital, please use the complete company name, "Triveni Digital." Product and company names mentioned herein are the trademarks or registered trademarks of their respective owners.
Follow Triveni Digital:
Facebook:https://www.facebook.com/pages/Triveni-Digital/137957436263401
Twitter:https://twitter.com/TriveniDigital
LinkedIn:http://www.linkedin.com/company/32484?trk=tyah