ATSC 1.0/3.0 RF analyzer

The new StreamScope XM RF is an RF layer monitoring receiver and signal analyzer for both ATSC 1.0 and ATSC 3.0 broadcasts.
Cost-effective and easy to use, now and in the future
Based on the ActiveCore® Platform, the XM RF is a cost-effective and easy-to-use solution for remote monitoring digital transmitter system performance and transmitted signal quality, ensuring quality of service for current and Next Gen TV broadcasting.
With complete analytics and an alarm system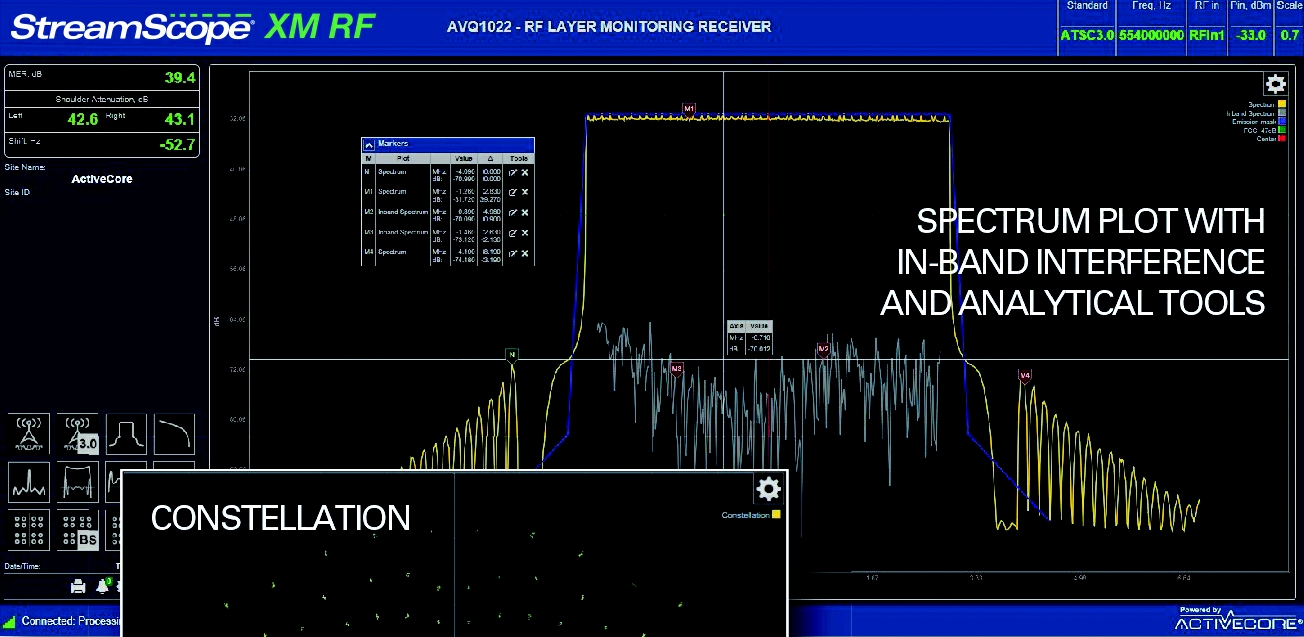 StreamScope XM RF analyzes and monitors both ATSC 1.0 and ATSC 3.0 RF parameters. (Click to enlarge.)
StreamScope XM RF features an alarm system, accessed via multiple interfaces, that can control the main component of the transmitter system in case of emergency. The XM RF can be a standalone unit for in-field and production tests, and can be fully integrated with StreamScope EM-50.