enterprise video quality manager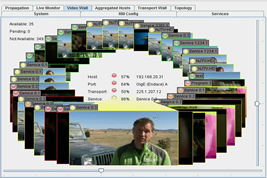 Networked to StreamScope transport stream monitors, the StreamScope EM-50 detects, isolates, and analyzes video,
---
audio, and closed caption problems across your DTV enterprise. The result is central control and quality assurance, with reduced downtimes and increased customer retention.
Enterprise-wide video quality
This centralized software solution provides advanced fleet management capabilities, enabling engineers to configure, update, and backup remote TS monitors from one location, ensuring superior QoS and complete regulatory compliance.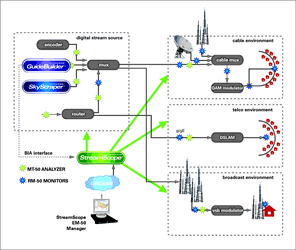 With live monitoring and mobile access
The EM-50 includes real-time dashboards for at-a-glance overviews, detailed drill-down reports, triggered alerts, plus live service monitoring, custom network topologies, and more. For monitoring on the go, engineers can access its web-based user interface from their mobile devices.